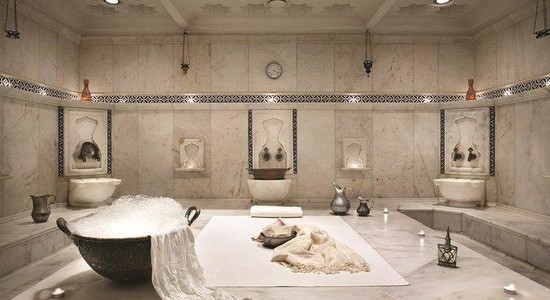 Ep26. Turkish Bath House
Podcast: Play in new window | Download
Subscribe: iTunes | Android | RSS
(photo from TripAdvisor)
A lot of people LOVE their bath/spa experience…. So I went to the oldest bathhouse in Istanbul.
My experience was…… interesting….. Definitely memorable.
(I don't have photos- because… Hey! It's a bath house!
So, use your imagination, instead.)
---
NEEDED:
I'm doing a podcast where I answer YOUR QUESTIONS!!!! So send them to me!
email: LN(dot)Lurie(at) yahoo(dot) com
Whatsapp: (all numbers that are spelled are to avoid spam-bots… don't be a spam bot… be cool- like you already are!)
+1-8three2-28three-o8three9
Voxer: LLurie99four